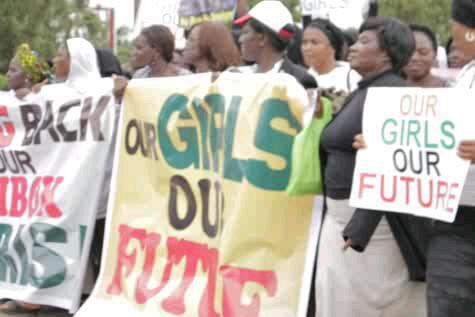 Israeli Prime Minister, Mr. Benjamin Netanyahu, on Sunday offered to send a team of Israeli counter-terrorism experts to assist in the ongoing search and rescue of the abducted school girls in Chibok, Borno. Special Adviser to the President on Media and Publicity, Dr Reuben Abati, announced this in a statement in Abuja.
Leadership
reports that Netanyahu made the offer in a telephone conversation with President Goodluck Jonathan, conveying his country's sympathy and solidarity with Nigeria over the
incidence. That Netanyahu expressed Israel's total condemnation of the mass abductions and said that the team of experts from his country would soon arrive in Nigeria.
Netanyahu, according to Abati, says that the Israeli experts will work in collaboration with teams from the United States and Britain who are already in the country and their Nigerian counterparts to intensify the search for the girls.